Start your career today with Quantum Solutions
We offer a dynamic career opportunity with one of the industry's leading systems control and automation integration providers.
A career with Quantum Solutions is challenging, rewarding, and will take you places. You might start your week off in the Pacific Ocean on an oil platform, then fly across the country to a large food and beverage processing plant or a small start-up manufacturer the next day, and be back at the office by the end of the week designing a new system, or exercising in our fitness room.
Are you Looking for a career that takes you beyond the walls of a cubical?
Do you want a position that's challenging with a company that fosters learning, personal development, and leadership?
Would you like to work for a firm that truly values their team members and is filled with a diverse group of talented, personable people who work hard but also know how to enjoy life?
If you answered yes to these questions, you might be just what we're searching for.
If you're a self-starter with a good eye for details, this could be the right move for you. To get started, please email your resume with a cover letter to Careers@QSIControls.com.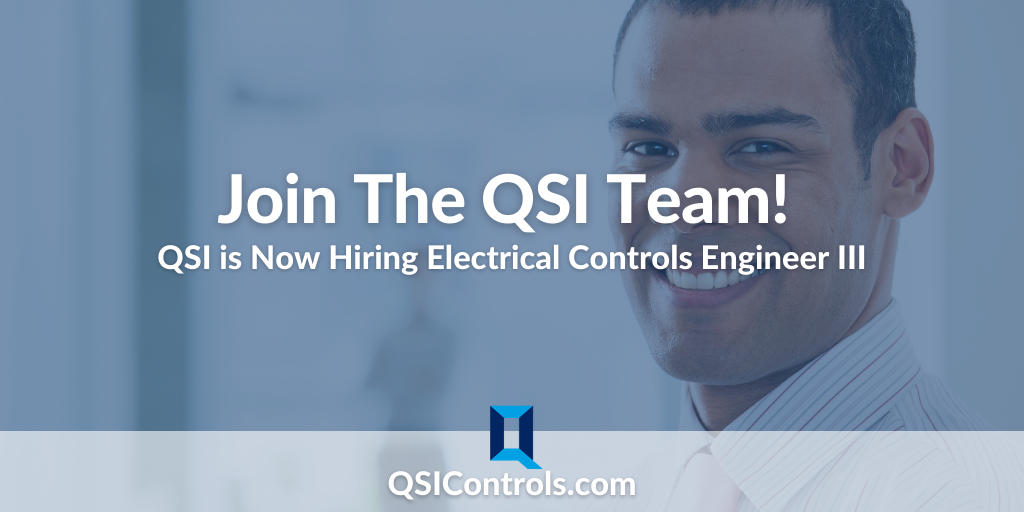 Quantum Solutions is searching for a full-time Electrical Controls Engineer III in the St. Louis...
read more
Contact us to learn more.