Packaged Food & Beverages
Full-Service Integrator of Control and Automation Systems for Process and Packaging.
Quantum Solutions has many years of experience with control systems and automation services for food and beverage manufacturers from wine and carbonated beverages to juice and milk or nuts to pasta sauces. Quantum Solutions has experience with the design and automation of process and packaging lines for some of America's largest firms. We use this knowledge to create systems that work, giving you less downtime and increased production.
Packaged food and beverage manufacturing facilities process raw agricultural materials into a wide variety of food products for consumers.
Factors Important to Food and Beverage Manufacturers
Creating Custom Solutions
Solve your manufacturing setbacks
Meet regulatory compliances
We can Help build an Automated Control System that Complies
U.S. Food and Drug Administration (FDA)
The United States Department of Agriculture (USDA)
Each packaged food and beverage manufacturer differs. That's why Quantum Solutions takes the time learn and understand your individual business processes, needs, and challenges from your organization's perspective, and works to create a custom solution that will satisfy those needs, while also helping you reach your goals; whether that be to increase efficiency, production, machine safety, quality, or more.
With over 20 years of experience in control systems automation, Quantum Solutions has completed a variety of projects for food and beverage manufacturing and processing companies. Using real, world experience our electrical engineers have designed, programmed, and implemented a variety of automation services for food and beverage manufacturers.
At Quantum Solutions, our experienced engineers provide control systems and automation integration to the world's leading companies. We implement reliable, integrated systems that allow our clients to enjoy optimal profit.  
What our Clients are Saying
"We have worked with QSI in this particular facility for more than 18 years, and through every transition there has never been a doubt that we would keep that relationship despite all the other qualified system integrators we meet. Its amazing how everyone on the QSI team, both new and long-standing employees, are just a really good people–the kind you like to be around. The engineers are very experienced with both legacy systems and the latest technologies which allows them to find innovative ways to balance cost and value as our plant operations grow and change. We trust and rely on the QSI team because they have always been straight forward in completing projects with a level of service that exceeds our expectations." – Mark Coleman, The KraftHeinz Company
We have extensive, real world experience partnering with small startups and large corporations:
Automation Services for Food and Beverage Manufacturers
As experts in a variety of custom processing systems, our engineers utilize the latest PLC, HMI and communications technologies to implement the most up-to-date control and automation system for your needs, improving your manufacturing productivity.
Quantum Solutions can design, program, and help implement a custom automation control system to help improve product safety and increase profits by eliminating bottlenecks and increasing overall system efficiency. Our engineers understand your challenges and design a solution to your manufacturing problems.
Previous Quantum Solutions projects include complete electrical design, PLC and HMI programming, operator and maintenance training, and system documentation for the following:
Thermal Process Skid
New beverage line
Temperature control
Pressure & flow control
Cleaning cycle
Peanut Oil Cooking and Coating (Process Control)
Automation of cooker cleaning
Automation of oil bed level
Burner temperature control
Six Sigma compliant nut rate delivery
Oil/salt coating
Batching System
Mixed multiple ingredients with higher shear systems
Raw ingredient skids
Multi-stream blending systems
Automated Pallet Inventory System
Design Layouts using labelers, barcode scanners and RFID readers
Correlated product information with pallet number
Inserted the information into corporate inventory for tracking.
Packaging Line Conversion
Conveyor modifications for new product rollout
Across 3 different facilities
Impacted 13 different conveyor lines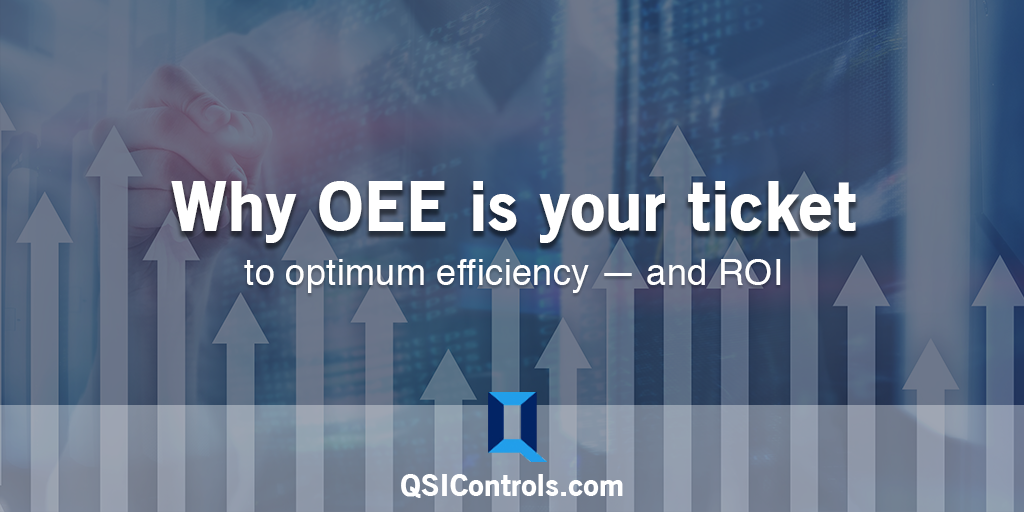 Downtime, breakdowns, rejects and changeovers are all part of the production process. But spending...
read more
Contact us to learn more.