Airports run complex infrastructure systems that require constant uptime in order to keep airline tenants, retail tenants, and customers not just productive but comfortable. If and when these systems go down, airports lose visibility into critical building systems such as HVAC, chillers and support equipment, all of which keep the building and its many businesses and departments running.
These system failures can be challenging, costly and time-consuming to troubleshoot, impacting the ability of airlines and retail tenants to provide a satisfactory customer experience.
Legacy systems put St. Louis Airport at risk of serious downtime
St. Louis Lambert International Airport is Missouri's largest and busiest, serving almost 16,000,000 passengers in 2019. However, the airport's web of aging building infrastructure systems put the airport at serious risk of significant downtime and systems failure. Comprising hundreds of controllers across several networks and multiple front-ends each with their own look and feel, they were complex, opaque and prone to failure.
Additionally, because the different systems didn't communicate to each other, the airport's maintenance technicians were unable to see in real-time what was happening from one system to the next. This made troubleshooting incredibly challenging, and created the potential for lengthy downtime – and significant impact on airline and retail tenants' businesses.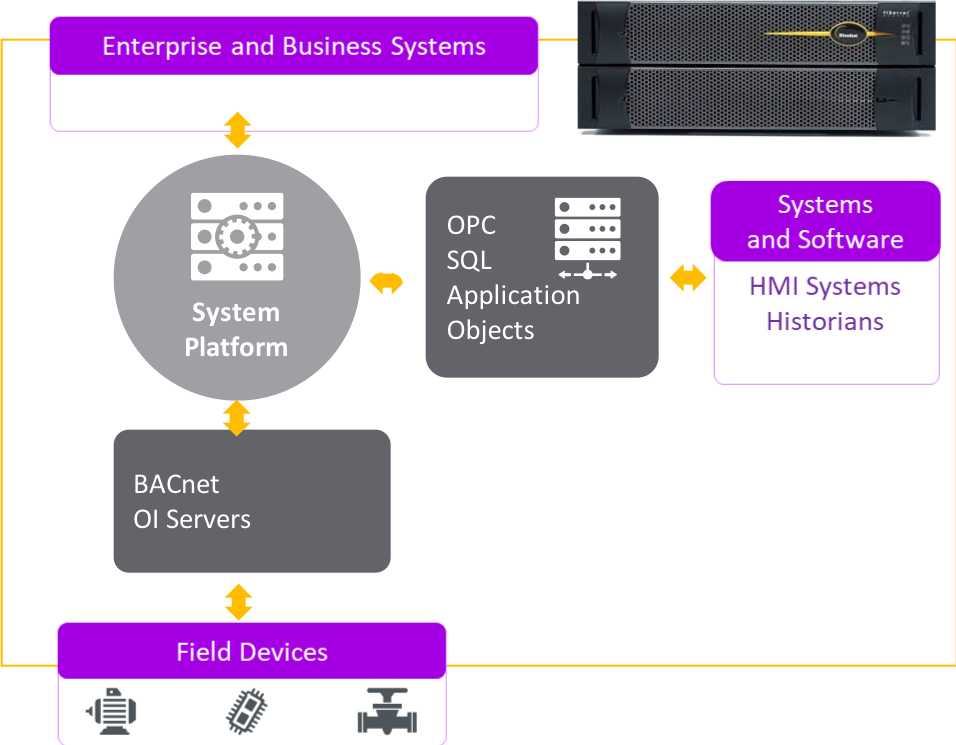 An all-in-one, real-time system with high uptime was the answer
Repeated feedback from the airport's maintenance technicians made it clear that St. Louis airport needed to move away from its old, unsupported systems and towards a new, seamless front-end with a high degree of uptime.
At the airport's request, Quantum Solutions, developed an all-in-one, user-friendly system with a standardized user interface capable of monitoring everything happening in the building – including the concourses, terminals, retail areas and other office buildings. Vitally, the system uses the high-availability Stratus ftServer, which means that if a server part failed or needs to be replaced, the entire system can continue to perform uninterrupted.
The system also features increased security and reduced virus risk courtesy of a modern operating system. Because its software is current and supported, it can communicate with the legacy hardware as well as any new hardware that is installed in the future. Additionally, the system's unified human machine interface (HMI) reduces time spent on training while also simplifying the day-to-day work of support staff.
St. Louis airport is now a model of resiliency and systems-proofing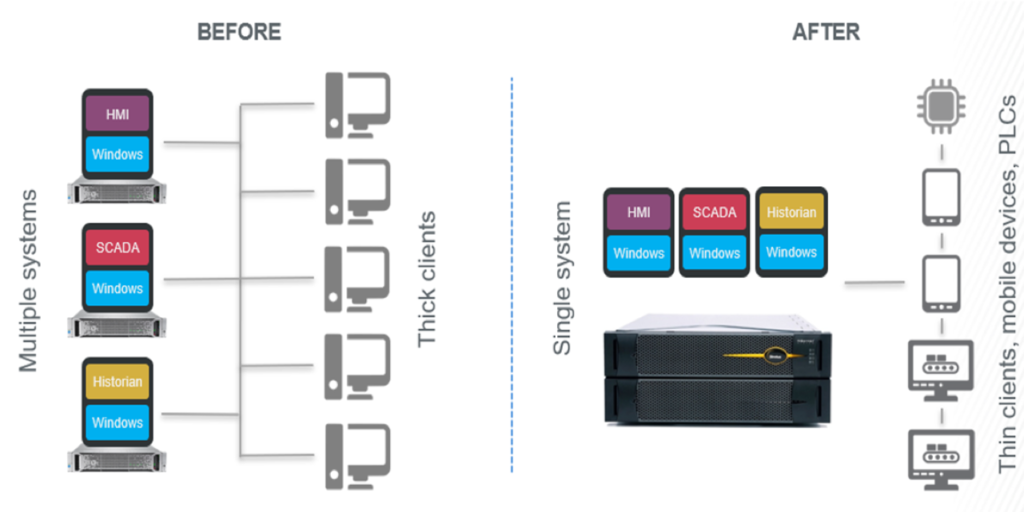 With the new system in place, St. Louis airport can expect to spend less time and resources on maintenance, repair, and troubleshooting. Continuous uptime, improved hardware availability, decreased license costs, a drastically improved user experience, and ongoing support and updates will ensure that the system delivers value to the airport and its tenants for years to come.